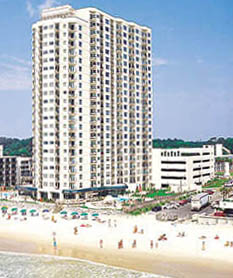 The Palace
1605 South Ocean Blvd.
Located in the heart of Myrtle Beach and within walking distance of the Pavilion.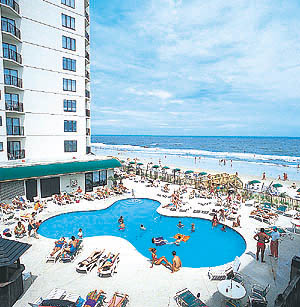 The Palace has two swimming pools, five Jacuzzis, sauna, steam room, and exercise room, covered parking garage, laundry facilities, game room and two spacious seaside pool decks.
The Palace also features on-site oceanfront restaurant and lounge called The Odyssey. The ocean is right outside your private balcony leading to a beautifully decorated condominium with a fully equipped kitchen. This oceanfront high-rise is one of Myrtle Beach's most spectacular resorts, and the tallest building on the Strand with 23 stories.